FIND OUT HOW OVER 100,000 HAVE PASSED THE OHIO CDL PERMIT TEST
If you have taken your CDL Permit Test and need to obtain your ELDT Certificate visit:
ALL NEW 2023 OHIO COMMERCIAL PERMIT TESTS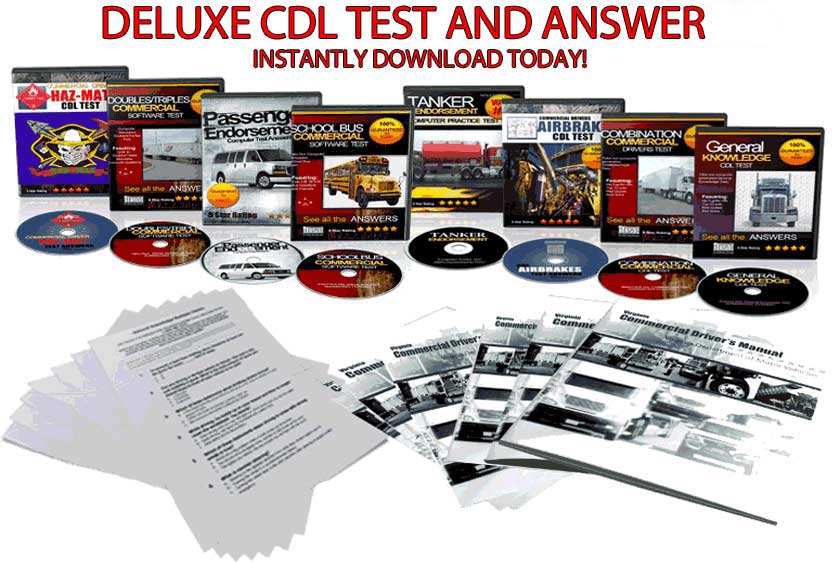 Ohio CDL Permit Test

99
out of
100
based on
524
user ratings
We have been providing CDL Permit Test Software to the state of Ohio for the last 15 years in a row.
"Take Just 6 Minutes To Read This Page And We Will Cut Through All The Bull And Show You How You Will Pass the Ohio CDL Permit Test With Our CDL Permit Tests!"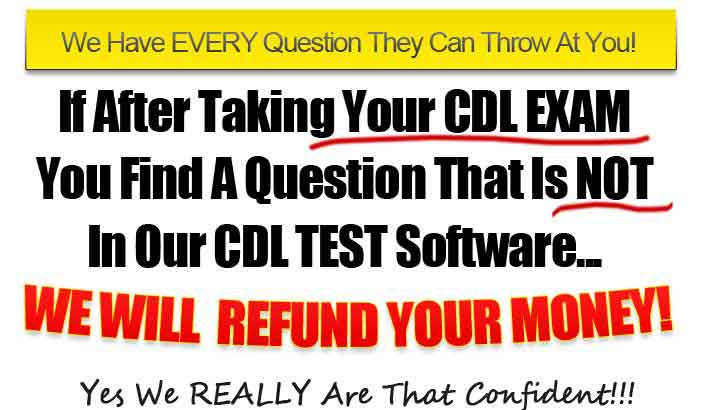 Dear Future (or Current) CDL Driver:

We understand why you are here. You need to obtain a CDL License. For you test taking may not be your strong point. Your whole life you have struggled with test-taking. Your stomach churned and you skipped school knowing you had to take a test. We are here to make sure you pass you CDL Permit Test the first time. There are a variety of reasons that may require you to take a CDL test:
To get a job because you are unemployed.
To keep your job. (Even though you have bent over backwards for them.)
To TAKE the ELDT Theory Course.
To go to a truck driving school.
To drive a School Bus as a part time job.
To drive a Sanitary Truck.
You need to transport more than 15 people in a vehicle.
Whatever your reason for landing here, we want you to know that we are here to help! We have been helping people just like you everyday for the past 15 years. Many have failed the CDL Permit Test and are in a panic on where to turn. We TRULY believe that the solution to your problem is just minutes away and is available for less than most dinners for 2 at a restaurant. We offer this with no risk to you! Pass or your money back!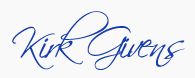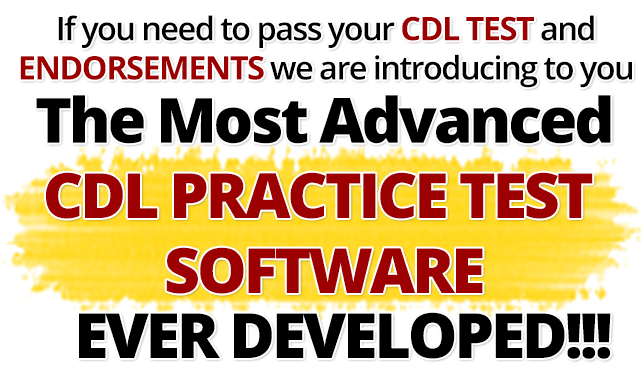 This is NOT another how to E-book
We want to be crystal clear about this. This is not an E-book or PDF of so-called how to pass the Ohio CDL Permit Test.
Our development team has spent hundreds of hours in research in order to bring this software to you. YOU CAN NOT FIND THIS CDL PERMIT PRACTICE TEST SOFTWARE ANYWHERE ELSE IN THE WORLD...WE OWN THE COPYRIGHT! Many sites may offer similar software but instead of including each individual practice question that could appear on your test; they provide only the a few of the possible questions repeatedly so that you are only able to learn a few of the questions and answers that may be on your actual Commercial Drivers Permit Exam.
SCREENSHOT BELOW FROM CDL TEST SOFTWARE 5.0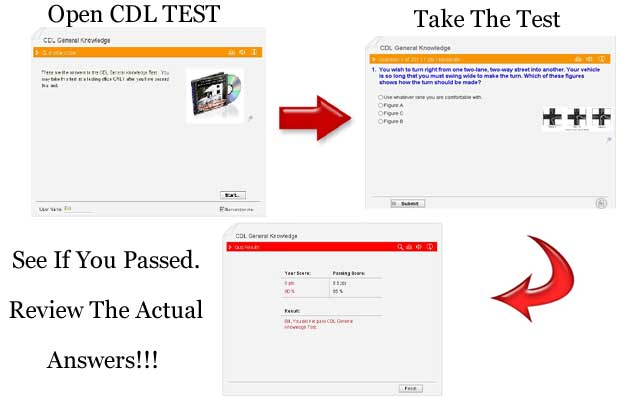 1/2 million Americans will fail the CDL Permit Test in 2023. After researching why people were failing we went to work to design this patented software. Don't take a chance on standing in line at the DMV Testing Office only to go home empty-handed.
It is almost impossible to get your hands on an updated free State CDL Manual. Our customers now tell us that states are charging up to $50.00 for a hard copy. We believe this is due to the vast budget cuts at the state level.
In some states you ONLY have a limited number of chances to take the CDL PERMIT EXAM before you will have to wait several months to take the test again! This applies to the Commercial Drivers Permit. This makes passing the first time essential.
We found one site that is advertising CDL Permit Tests while based out of another country....ARE YOU KIDDING ME!!! How in the world can a company try to help ANYBODY get a CDL License while based out of a foreign country? We are based in the HEART OF THE USA with over 25 years of experience in the Commercial Driving Industry!
Those that have the CDL Handbook tell us repeatedly that the answers to the questions on the CDL Permit Test are not in the CDL Handbook.

You will receive OUR 2023 CDL PERMIT TEST SOFTWARE for the OHIO CDL PERMIT. You will not be using some generic database off of the Internet from a membership site that you must pay monthly dues.
INSTANT DOWNLOAD!! Order Now and you will have the 2023 CDL PERMIT TEST SOFTWARE as well as the CDL videos in about 2 minutes (depending on your Internet speed)....It is as easy as clicking a download link after purchase... EVEN IF YOU ORDER AT 2 A.M IN THE MORNING!!!
IMMEDIATE SCORING AND FEEDBACK so you know how you are progressing on your permit practice test. If you get the question wrong on our CDL Permit Software, the correct answer will always pop up. You can see your pass percentage as well as see what questions you missed at EVERY point during your practice tests!
We found one site that is advertising CDL Permit Test while based out of another country....ARE YOU KIDDING ME!!! How in the world can a company try to help ANYBODY get a CDL License while based out of a foreign country? We are based in the HEART OF THE USA with over 25 years of experience in the Commercial Driving Industry!
You will receive ALL 9 OHIO PRACTICE CDL PERMIT TEST AND ANSWERS AND EXCLUSIVE BONUSES...PLEASE don't pay for the individual out-dated tests from others.

GENERAL KNOWLEDGE
GENERAL KNOWLEDGE TRUE/FALSE
AIR BRAKES
Our Ohio General Knowledge Practice Test has the most recent CDL Permit Test Questions and Answers, 325 to be exact!

We have every possible practice test question you need to study in order to pass your exam. One of the first things that a person who decides that they want to embark on a new truck driving career must do is to pass their respective state's CDL Permit General Knowledge Test. After the applicant has successfully passed the General Knowledge permit examination, they simply pay a fee. You can then drive a commercial vehicle specific to the type of CLP you obtained when accompanied by another driver who has a CDL valid for the same type of commercial vehicle.

WE HAVE THE SOLUTION:

Take our Ohio General Knowledge Permit Test until you are passing. Once you are consistently passing our practice test you will be ready to embark on taking your actual permit test at your local D.O.T Office.
Utilize our Ohio True and False CDL Permit Test to review what you already learned from our multiple choice Ohio CDL Permit Test!

If you are unable to pass our General Knowledge Permit True and False Test, you are not ready for the actual test. You will need to keep taking our Multiple Choice General Knowledge Practice test until you can pass the True and False Test.

Most actual CDL Exams do not offer True and False questions on them but we feel that by studying our True and False Test that it really drives home what you have learned for our General Knowledge Multiple Choice.
Our Air brake Endorsement Test has been updated to the most recent Ohio CDL Permit Test Questions and Answers. Use this practice test along with our instructional videos for your best chance at getting your Air brake permit.

In order to drive a commercial vehicle which has air brakes you must have a Class A Permit or Class B CDL Permit. In order to obtain one of these permits you must take an air brakes permit test in addition to the General Knowledge Permit Test.

You will need to take our air brakes permit practice test until you are able to consistently pass it.

Once you are able to consistently pass our exams, you will be ready to tackle this at the DOT testing center.

If you are able to pass our test consistently then you are guaranteed to pass your actual test.
COMBINATION
HAZARDOUS MATERIALS
TANKER
Our Ohio Combination Permit Test is just the ticket for that big rig job. Use this practice test to get that Combination Permit added to your CDL Permit. Get started studying today!

Your Solution When You Need To Drive Something Other Than A Straight Truck!

Our Ohio Permit Combination Vehicle Practice Test is constantly updated! This test can be taken when you have successfully completed and passed your Ohio CDL Permit General Knowledge Test. Passing this test will allow you to drive a truck with a trailer attached to it.

Once you are consistently passing our practice test you should be ready to take your actual test at your local DMV Test Office.
Hauling hazardous materials is not an everyday job, but many times it is required to keep your job for many companies. Adding the Haz-Mat to your license are a pain in the a#% to pass! We have not heard from one person stating they did not pass since our last update.

You will need to be prepared to get fingerprinted and a full background check thanks to terrorism. We can't help you with that part.

We can certainly help you pass the permit written exam! Our software includes 194 questions along with printable Hazardous Materials Endorsement Manual including all of the tables you will need to know.
If you plan on hauling for a gas company or transporting any liquids you are going to need your Ohio Tanker Permit.

Tankers pose a whole new issue when hauling liquids such as unbalanced loads and proper closing of the valves with the tank and manhole covers. You will also be responsible to make sure the vehicle is safe to put on the road and has the proper marking.

We put together every question on the tanker permit test needed to pass the dot exam.


DOUBLES AND TRIPLES
PASSENGER
SCHOOL BUS
For the School Bus Test see our bonuses below.
Getting your Doubles and Triples Permit will allow you to drive a a Tractor Trailer (Semi) that has two or up to three trailers attached to the rig. By passing this endorsement you will be a great asset to your company! Not to mention a drastic increase in pay!
Getting your Passenger Permit will allow you to drive a Greyhound, Limousine, or transporting persons in a vehicle for hire. You will need this endorsement if you will be transporting 15 or more including the driver. With the economy the way it is, this endorsement is perfect for that second job.

It is going to take some work on your part in order to pass your first try! You are going to have to study our permit practice tests until you are consistently passing. You can't just purchase the software and not utilize it and expect to pass!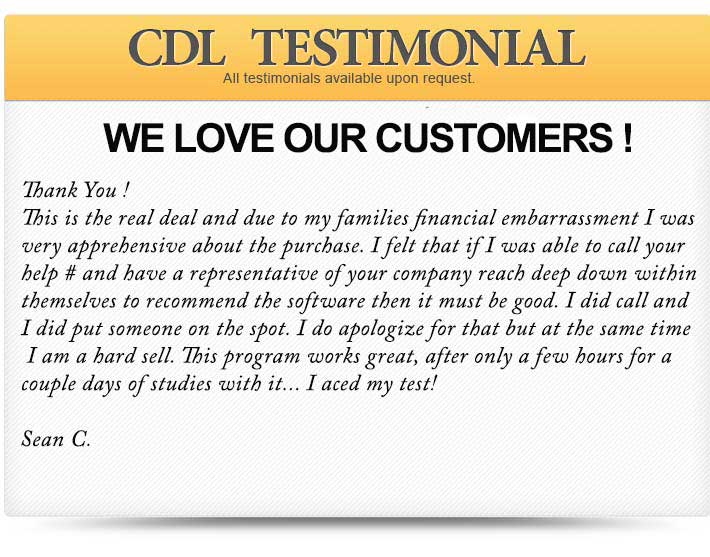 100% NO RISK GUARANTEE!
Pass the Commercial Permit License Test on your first try or your money back!

COMPARISON
WWW.TEST-CDL.COM
OTHERS

Price:

One Time Payment
Pay Monthly

Updated:

MONTHLY
NOT SPECIFIED

Set Up Time:

One-time set up that takes about 3 minutes depending on your Internet speed. You only do this once ever!
Must log-in to a website that you must pay monthly dues.

Testing Software:

9 CDL Permit tests and answers. Instructional videos. Ohio CDL Manual
Pay for each individual test downloaded or monthly membership fee.

Ongoing Costs:

None- You pay once and it is yours for life.
You must pay monthly fees to access a "Membership Site."

Included in Software:

All 9 Computer Generated CDL Permit Tests and all answers.

9 Printable Permit Practice Tests and answers.

Instructional videos for pre-trip and all endorsements.

Ohio CDL manual.

You only get one basic test.

Availability:

Instant delivery via instant download link immediately after you make your one-time payment. No waiting.
Varies- depends on when you get your password and members link.

Printable Permit Tests:

All Of our tests are printable to study on the go!
No Print option.

Telephone Number:

YES!
Not that we have found.

Comparison Effectiveness:


YOU WILL RECEIVE ALL OF OUR CDL PERMIT PRACTICE TESTS AND ANSWERS IN PRINTABLE FORMAT.

We know you aren't always able to sit at your computer to study your testing material. We made it easy for you. Just click the print button in our software and print out the tests to study anywhere you want! It prints out the questions with the answers. The answer sheet is printed separately to check your test. This is how the Commercial Permit Tests were taken before computers.
General Knowledge Permit Test
General Knowledge True and False.
Air Brake Permit Test
Combination Permit Test
Hazardous Materials Permit Test
Tanker Permit Test
Doubles/Triples Permit Test
School Bus Permit Test
Passenger Permit Test
Class A Pre-Trip Sheet
School Bus Pre-Trip Sheet
General Knowledge Key Facts Sheet
DMV Inspector Sheet
Our Computer Generated Tests, Printable Tests, and CDL Videos = FOOLPROOF SYSTEM!!!


COMPLETE PRACTICE SCHOOL BUS TEST AND ANSWERS AS WELL AS THE BUS PRE-TRIP VIDEOS.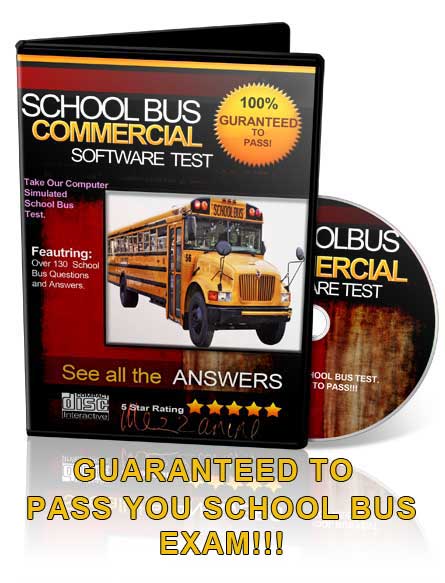 Many people are getting their School Bus License for endless job opportunities or as a means to supplement their income. We receive calls everyday from retirees and persons who are out of work asking for our help.
139 Computer Generated School Bus Permit Test and Answers.
All School Bus questions and answers are printable.
School Bus Pre-Trip Inspection Sheet.
School Bus Pre-Trip Videos. See how a proper Pre-Trip is performed.
WE GUARANTEE THAT YOU WILL NOT FIND THIS SCHOOL BUS TEST SOFTWARE ANYWHERE ELSE.
(This is the same software used by School districts around the country to train drivers.)


PRE-TRIP VIDEOS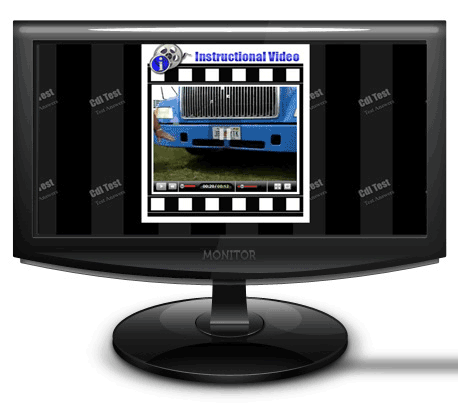 Access our members videos to see how to perform a pre-trip inspection and air brake leak-down. See how air brakes work and how to back a combination vehicle. A video is worth a thousand words.
Several Semi-Tractor Trailer Pre-Trip Videos
Basic General Knowledge Video.
Air brake Leak Down Test and How Air Brakes Work.
How to Back a Combination Vehicle.
Hauling Hazardous Materials Video.
School Bus Pre-Trip Videos. See how a proper Pre-Trip is performed.
Plus a Whole Lot More!
WE ADD NEW VIDEOS TO THE SOFTWARE OFTEN.


CUSTOMER SUPPORT BEFORE AND AFTER THE SALE!!!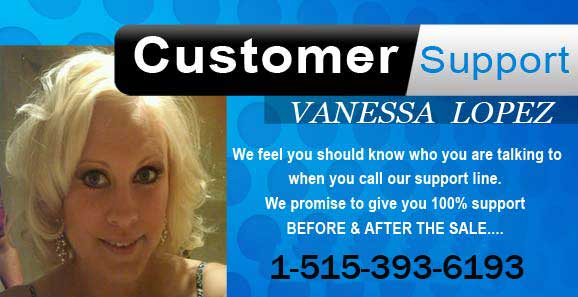 We are here for you BEFORE and AFTER the sale. We have been in the Commercial Vehicle Business for 25 years. Feel free to call or E-mail us with ANY questions: info@Test-Cdl.com
WE DO BUSINESS THE RIGHT WAY!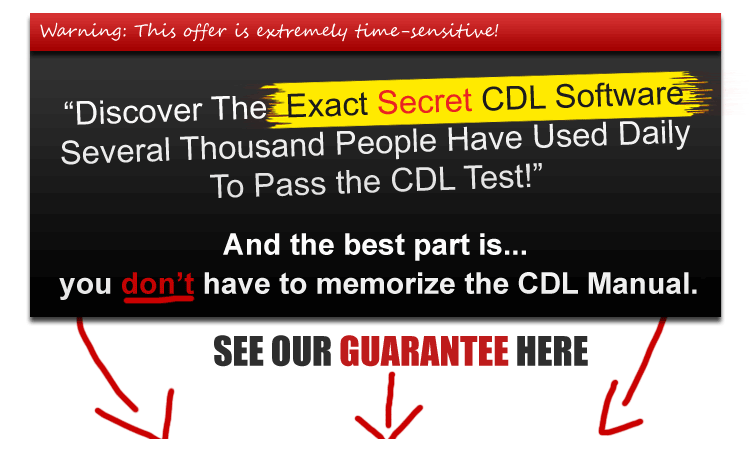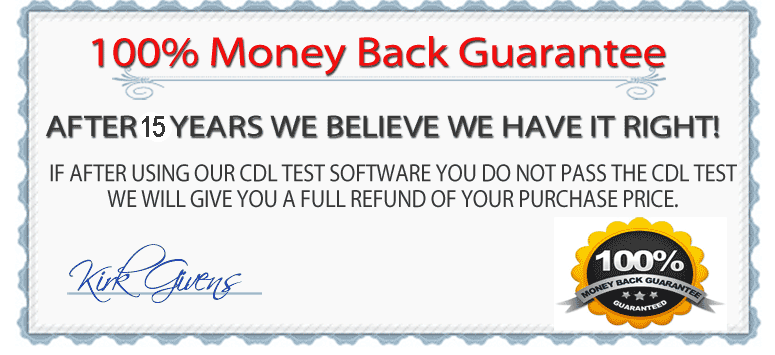 YES! I WOULD LIKE TO INSTANTLY DOWNLOAD THE OHIO CDL PERMIT TEST AND ANSWER SOFTWARE 5.0 INCLUDING ALL BONUSES NOW!
INSTANTLY DOWNLOAD
-NO Waiting for the Mail
-NO Shipping or Handling Charges
-You will get immediate access to the software once you have ordered!
We Are Offering A Limited
Ohio Economic Stimulus Price Special
I understand I will be downloading the entire Ohio CDL Permit Test Software 5.0 for a one-time payment at a reduced introductory offer.
This software if used as stated will assist me in passing the CDL Permit TestS. I also understand that if I DO NOT pass I will be FULLY refunded the purchase price in full.
I also understand that the price offered is good for the date stated and will be available at the original price of $69.95 should I decide to purchase at a later date. I want in at the reduced price of $39.95 while the offer lasts.
SOFTWARE NOW WORKS ON ALL COMPUTERS IPADS,TABLETS, AND SMARTPHONES!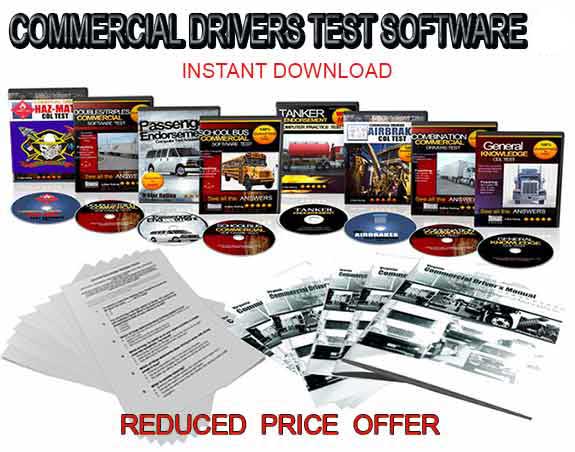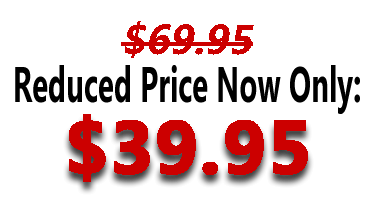 This reduced offer available until
Midnight (12:00 a.m.) on

(One Time Payment)