How to Pass The New Jersey CDL Test. What You Need to Know.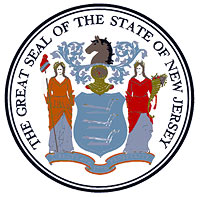 New Jersey CDL Test Answers CLICK HERE
Getting your New Jersey CDL
To get your CDL you must meet the following qualifications:
Be able to recognize red, green and amber colors
Have 20/40 vision in each eye (with or without glasses)
Have a basic New Jersey driver license (Class D)
Be physically fit*
Be at least 18 years old
*Federal law and New Jersey regulations requires commercial drivers to carry submit a self-certification form and valid medical examiner's certificate, completed by a certified medical examiner, to the MVC and renew it every two years.
Commercial license and endorsement fee
The cost of the four-year CDL is $42 and $2 for each endorsement. An applicant's first CDL will be prorated to expire with any current basic license. Applicants without a basic New Jersey passenger driver license (Class D) should factor in the $24 fee for the Class D license.
Commercial examination test receipt and commercial learner permit (CLP) fee
TImportant note: Medical or background check results can lead to commercial license disqualification. Disqualification does not make an applicant eligible for CLP fee refund.
New Jersey CDL Test Answers CLICK HERE
Application process
Return to any MVC Agency and obtain your CDL
Schedule skills/road test
After passing your CDL knowledge test, return to any MVC Agency and obtain your CLP
Take the CDL knowledge test
Pay $125 commercial examination test receipt fee (non-refundable). For your convenience, MVC Agencies accept American Express® card, MasterCard® card, Visa® card, checks, money orders and cash
Pass the 6 Point ID Verification; you must present a Social Security card for an initial commercial learner permit (CLP)
Visit your local MVC Agency
Study ahead; read the CDL Manual
Different types of test are required to obtain the license of Class A, Class B or Class C. The vehicles included in all three classes can also vary. In Class C, the driver gets the permit to transport more than 16 persons in the vehicle. The number includes the driver. You have only a year to complete all the remaining portions of the CDL process, e.g., road, pre-test and skills test, after you get the laminated CDL by mail. Another important thing that you must take into consideration is that, just because you undertook the CDL Learners Permit test at your local MVC it does not mean that you can go back to the same MVC to take the skills test.
New Jersey CDL Test Answers CLICK HERE
New Jersey MVC Commercial Driver Website